Dutch Heritage Amsterdam
Series of focus exhibitions with Dutch favorites
The well-known museum alongside the Amstel river presents a new four-part series of focus exhibitions in which one masterpiece from a leading Dutch collection is highlighted. Welcome to the second edition of Dutch Heritage Amsterdam. The Yellow House (The Street) by Vincent van Gogh, from the famous Van Gogh collection, can be seen from Tuesday 17 May to Sunday 26 June 2022.
The Yellow House (The Street) is one of the public favorites from the Van Gogh Museum and is displayed in a special way. The highlight, of course, is the masterpiece itself, but there is more to see and discover. Accompanied by French music, you enter the colourful world of Van Gogh. You get to know Van Gogh personally and take a trip to the southern French town of Arles where he painted this work. He was then at the height of his powers, producing an unimaginably large body of work from which his love of painting radiates. Attention is also paid to his iconic use of colour and unique painting technique in the studio. A film about Van Gogh can be viewed in the mini-cinema room, and there are puzzles and colouring-in pages for young visitors.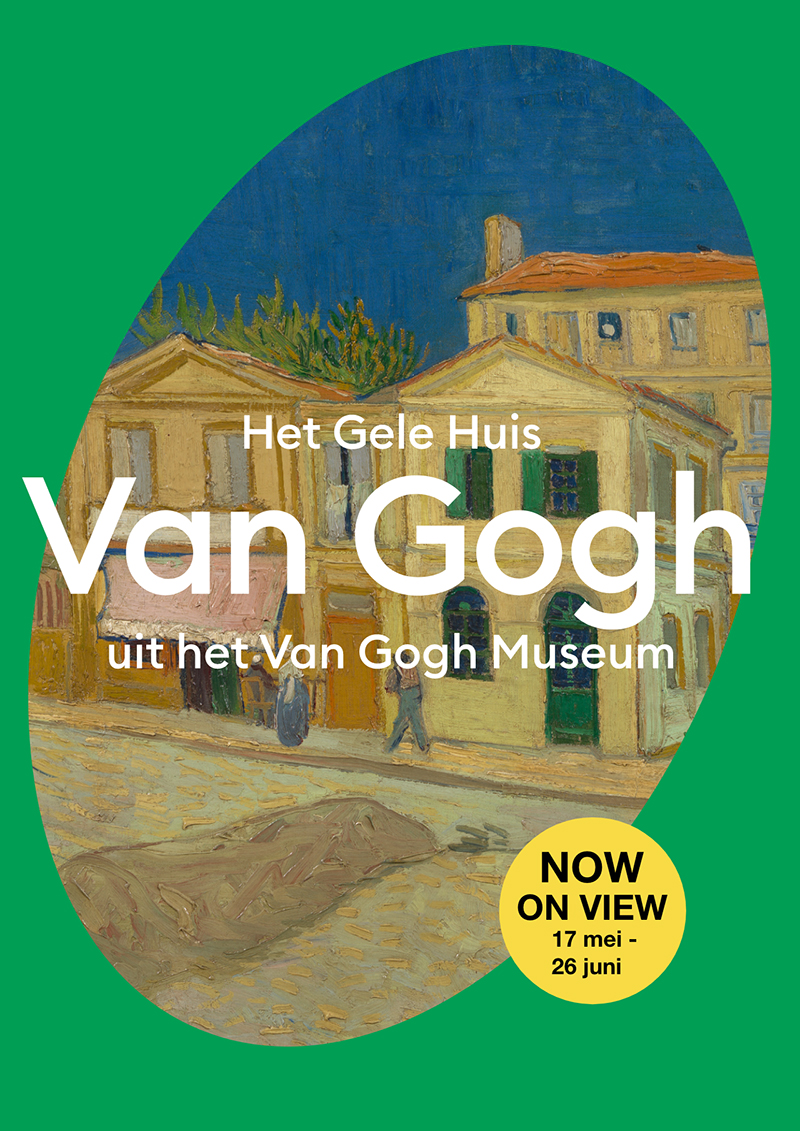 More about the masterpiece
In 1888, Vincent van Gogh (1853 - 1890) rented four rooms in a house on the Place Lamartine in Arles (France). In the painting he made of this square, his house can be recognised by the green shutters. For Van Gogh this house was more than just a place to paint. He wanted to make an artist's house there, a 'Studio of the South', where like-minded painters could live and work together. It was in this southern French town that Van Gogh would paint the works that he is best known for: Sunflowers, The Bedroom and The Yellow House (The Street).
Suitable for all ages
Dutch Heritage Amsterdam is a series for everyone and activities are organized for all ages. From special guided tours and creative painting workshops in the courtyard to treasure hunts and drawing assignments for the little ones. View the full range of activities here and keep an eye on our agenda.
Admission prices
| | |
| --- | --- |
| Adults (12 years and older) | € 15,00 |
| Museumcard | € 0,00 |
| Children (untill 11) | € 0,00 |
| Vriendenloterij VIP-KAART | € 0,00 |
| I Amsterdam City Card | € 0,00 |
| Stadspas | € 7,50 |
| CJP | € 7,50 |
| Friend HA | € 0,00 |
| ICOM | € 0,00 |
| Vereniging Rembrandt | € 0,00 |
| MeesPierson | € 0,00 |
Opening hours
Daily from 10:00 - 17:00 uur
Entrance: Amstel 51, Amsterdam